Learning Module on « environmental issues »
Presentation of the new program included in the « Social Studies Grade 10 », starting in June 2017 in the Philippines
Fleur de Lys (Pinky) CASTELO-CUPINO, February 2017
This learning module was prepared as part of the Philippines' Social Studies curriculum for Grade 10 Social Studies – Contemporary Issues, which is a new curriculum to be implemented nationwide for the first time in the next schoolyear 2017-2018, beginning June 2017.
It is a 12-day program included in the First Quarter of said Grade 10 course.
It was developed through a series of workshops participated in by public school Social Studies teachers and supervisors in Quezon City, Metro Manila and principals and teachers in San Mateo, Rizal. The Quezon City Division of the Department of Education was a partner of the Charter of Human Responsibilities Philippine Facilitation Team in the process. This module includes Climate Change, Disaster Risk Reduction and environmental issues in the locality.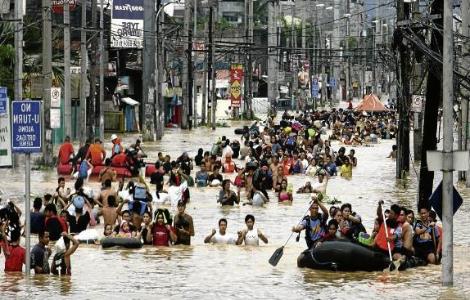 telechargement social_studies_module_on_climate_change_disaster_risk_reduction_and_local_environmental_issues.pdf (1.1 MiB)