'Indigenous law and responsible water governance, Tun Suffian Memorial Lecture, University of Malaya, Kuala Lumpur.
Judge Sir Edward Taihākurei Durie, September 2017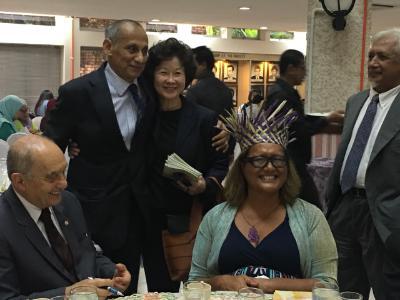 The 26th September 2017 in Kuala Lumpur, the Law Faculty of the University of Malaya, Chair of the Board of Islam University Science Malaysia, and former Chair of the International Association of Universities and the Tun Suffian Foundation hosted Hon Sir Edward Taihākurei Durie KNZM.
The esteemed NZ Maori Judge Taihākurei Durie has presented a remarkable Memorial lecture about Indigenous law and responsible water governance
« Had I met the fourth Lord President, Tun Suffian, I would have been keen to know of the experience of a Malay boy brought up under colonial rule and who, at age 31, became the first Malay to be a Magistrate. I was brought up as a Māori under an English legal system and became the first Māori to be appointed a Judge of the Māori Land Court, at age 34. However, by about age 44, Tun Suffian was a High Court judge, Chief Justice at about 56, and Lord President by age 57. At 58 he was awarded the title of Tun.
That would be a stellar performance in New Zealand today. In New Zealand in the 1900s, it would have been unheard of… »
telechargement durie_tun_suffian_paper.pdf (120 KiB)